9.47 Night Blue - Individual knife
Born from a simple idea: make a table knife with the same qualities of a folding knife. This one is made to seduce beautiful cuts lovers. Sleek and elegant, the 9.47 table knife distinguishes itself by its pure and timeless lines.
Polyacetal is a high-end polymer (plastic) with technical characteristics and physical properties that are particularly suitable for kitchen cutlery. In contrast to standard plastics, it is highly resistant to wear, impact and acid attacks from food.
*This product is sold individually without box, wrapped in kraft paper
55,00 €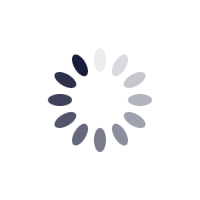 Additional details
General
Product Dimensions : 217 mm x 19 mm x 10,5 mm
Weight : 60 gr.
Blade
Blade dimensions : 110 mm x 19 mm x 2,5 mm
Steel type : Acier 12C27M
Technical :

Slow grinding and traditional polishing with emery buffalo leather.
Handle
Handle dimensions : 107 mm x 19 mm x 10,5 mm
Material : Polyacétal
Dishwasher not recommanded.
Our knives are guaranteed for life.
Non-contractual photo, each knife is unique.
100% French manufacturing.
Adjustment, assembly, shaping, polishing, finishing and sharpening by hand are carried out in our workshop in Thiers.
Delivery time
From the receipt of your order confirmation, the delivery time is between 2 and 4 weeks. This delay takes into account the fact that each knife is unique and is made by the expert hands of one of our artisan cutlers.
Delivery
Free delivery only in Metropolitan France for all orders over 300 €.
Our customer advisers will be happy to answer all your questions from Monday to Friday from 8.30 a.m. to 4.30 p.m. (excluding public holidays).
By phone at +33 (0)4 73 51 71 10
Or by email on the following address : perceval@couteau.com