Sommelier Snakewood - Individual knife
Creation of the Atelier Perceval, the sommelier takes its inspiration to the 19th century models. Innovative with its single lever and its six-spiral helicoidal screw, it is the best tool to celebrate your festive moments.
Snakewood (Brosimum guianense or Speckled Letter) is a precious Guyanese wood of the Moraceae family. Its reddish-brown tiger wood is very dense (it does not float) and can be reminiscent of snake skin patterns. This is why it is called Snakewood in English and Schlangenholz in German. However, it should not be confused with Guiana serpent wood, which is less dense.
199,00 €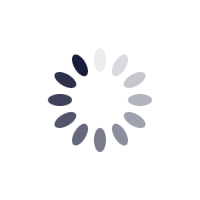 Additional details
General
Product Dimensions : 128 mm x 24 mm x 16 mm
Weight : 250 gr.
Blade
Steel type : Acier 14C28N (Sandvik) - trempe cryogénique.
Technical :

Traditional mounting with stainless steel nails.
Handle
Handle dimensions : 128 mm x 24 mm x 16 mm
Material : Amourette
Not dishwasher safe.
Our knives are guaranteed for life.
Non-contractual photo, each knife is unique.
100% French manufacturing.
Adjustment, assembly, shaping, polishing, finishing and sharpening by hand are carried out in our workshop in Thiers.
Delivery time
From the receipt of your order confirmation, the delivery time is between 2 and 4 weeks. This delay takes into account the fact that each knife is unique and is made by the expert hands of one of our artisan cutlers.
Delivery
Free delivery only in Metropolitan France for all orders over 300 €.
Our customer advisers will be happy to answer all your questions from Monday to Friday from 8.30 a.m. to 4.30 p.m. (excluding public holidays).
By phone at +33 (0)4 73 51 71 10
Or by email on the following address : perceval@couteau.com